Yes, it's a very touristy place and not really off the beaten path. So what (sometimes). It is mind blowing, however so I had to add it. The Irish National Stud farm is about as good as it gets and pretty amazing when you think about the work that these horses do. The guy pictured here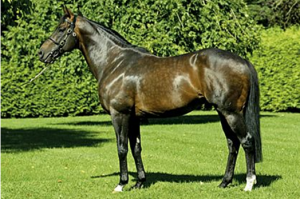 has the sole job of making babies. It's a full time job and can be a bunch of times each day. For each success – 45,000 British Pounds! His name is Invincible Spirit and I guess it would have to be, right? Anyway http://malavoi3.martinique.univ-ag.fr/tramil/fototeca/miniatures/t2/kamagra-oral-jelly-prix.html. It's pretty intense how well they take care of him as well as the..er…"lesser" horses. Amazing how much cash pours into this business. Also helps if you intend on schmoozing with the upper class. Just don't tell them you arrived at the place on a bus. Maybe you can make a new acquaintance who can really take you off the beaten path!
Check this guy out here.